How To Spot Hoax Images and Fake News
Breaking news stories are real, but some of the absurd images that typically trend on Twitter, Facebook and other social media websites are not. Yes, the infamous photo of a shark swimming alongside a vehicle during #HurricaneFlorence was fake. Sorry to burst your bubble, but #Sharknado is not a thing.
Believe it or not, this is a shark on the freeway in New Bern, North Carolina. #HurricaneFlorence pic.twitter.com/ANkEiEQ3Y6

— Jason Michael (@Jeggit) September 14, 2018
The Right Tool to Use
As a consumer of social media, I'll admit that it's easy to get sucked into the realm of fake news without even knowing it. Luckily, there are many free tools online that you can use in order to verify the validity of images. One verification tool, in particular, is a website called TinEye. In a few easy steps, you can reverse search any image and discover whether or not that image is real or fake.
How To Use TinEye
To get started, open up your web browser and go to www.tineye.com.
From this point, you can reverse search an image in one of three ways:
1. Upload the image directly from your computer or mobile device.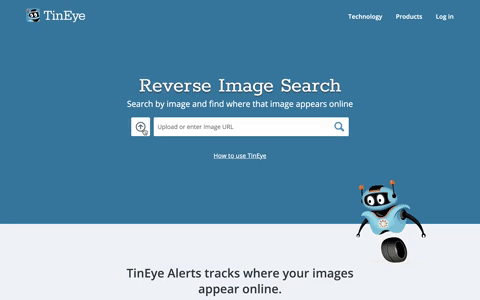 2. Drag and drop the image from your desktop right into the search bar.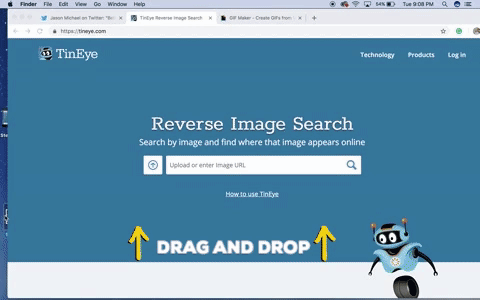 3. Copy and paste the image URL into TinEye's search box. Just right-click the photo and select "Copy Image Address."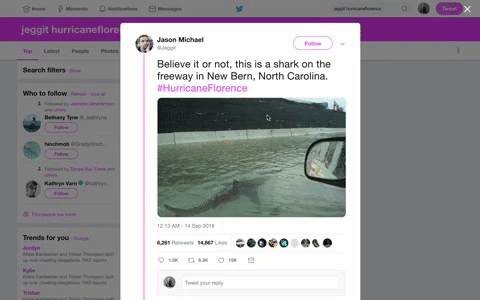 After a few seconds, the search results will display whether or not that image has appeared on other websites.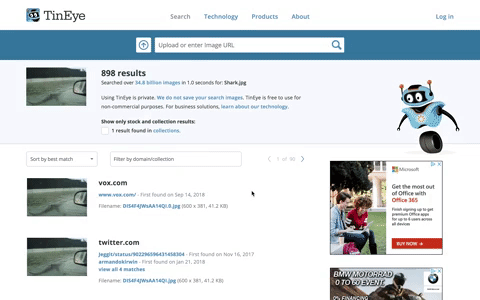 As you can see, the image was found on numerous other websites. Hence, this image is fake.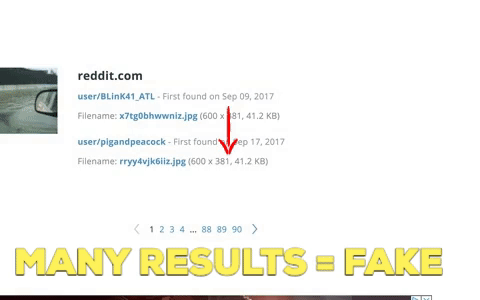 If you'd like to narrow your search, there are also different search filters you can select.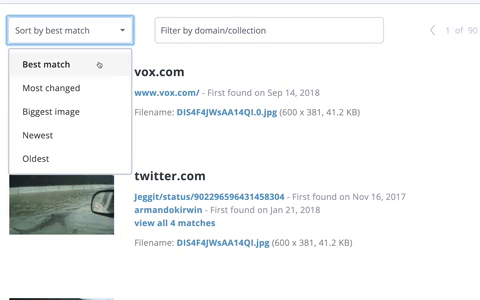 According to The Denver Post, fake photos are very common during natural disasters.  Watch these reporters debunk a viral headline that made its way through social media.
For more information on TinEye and how to use the reverse image search, visit their website at www.tineye.com.