College Survival Guide: Tips to Help You Rock This Year
College has a reputation for being confusing, frustrating and just downright stressful, but college also can be some of the most memorable times of your life.
There are countless opportunities to make memories that will stay with you for years after graduating. College shapes your feature and who you will become.  Throughout college, you will make friends and may lose some. There will be good grades and there might be some bad grades. There will be some challenges and setbacks in your college experience, but the important thing is to not let those setbacks take over your experiences at college.
Tip #1: Procrastination is not your friend
Don't procrastinate! In high school, it may have been easier to do assignments last minute, but at a university, it is a little more difficult to do.
Tip #2: Keep track of your school work
Make a schedule of all your schoolwork. When you are taking a lot of classes, assignments can blend together. Remember to write down what class each assignment goes with. You don't want to just write "exam" and not know which class you have an exam for. Always keep track—the Marshall Student Center gives away free planners at the beginning of each semester. Or even take advantage of Google calendars.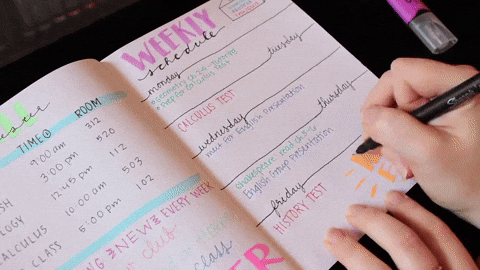 Tip #3: Look into renting textbooks
A huge thing that has saved me money in college is renting textbooks instead of buying them. Renting is sufficiently cheaper and, in my opinion, a better option. Unless you need to keep these books for later classes, renting is the best option. Also, the University of South Florida price matches with other stores. Barnes and Noble has books that are a little cheaper than those at the on-campus bookstore.
Tip #4: Don't be afraid to ask for help
Go to the tutoring lab. If you need help, get the help. Do not be embarrassed that you don't understand what you are being taught in your class. The students and teachers are here to help you. The Tutoring Lab is located on the second floor of the library. There you can either make an appointment for a one-on-one tutoring session, which you can make a weekly thing, or you can go to group tutoring.
Tip #5: Advisors meetings are a must
See your advisors at least once a semester, even if you think you know everything you need to know about classes, odds are you don't. The advisors are there to help you, take advantage of that opportunity. On your "myusf" page there is an option to make appointments with advisors, in order to see them you'll have to make that. Some days though, there are walk-in advising appointments.
Tip #6: Don't let college pass you by
Get out of your shell, talk to new people, join a club, go to a party. You don't ever want to say, "what if I had done this?"  College is for making memories, don't let them pass you by.
Tip #7: Party hard, but be smart
Parties can be a lot of fun, so it's okay to go to them, as long as you don't let it get in the way of schoolwork. Be safe but have fun!
Tip #8: Dorms aren't as scary as you think
Living in a dorm can be a weird experience- it's new and different to what you are used to. This may or may not be your first time away from home. While it will seem scary and difficult to manage, it really is not. To ease your nervousness about having a roommate, just be open and get to know them. Developing good communication is key to having a healthy and good relationship with your roommate.
Tip #9: Take advantage of on-campus resources
College can be stressful, trust me I know. On campus, we offer free counseling. If you feel like you need to talk to someone, I recommend taking the opportunity and checking out the free counseling.
Tip #10: Get involved on campus
Extracurricular activities not only look good on resumes, but they can help you connect with people and even develop a new hobby. The University of South Florida uses BullSync to list out student organizations that you can join. You can also go into the Center for Student Involvement and ask them about ways you can get involved on campus.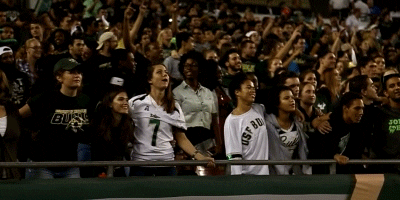 My last tip is just to have fun- enjoy college and go bulls!