Your Guide to Academic Advising at the University of South Florida
What is an academic advisor?
According to Top Education Degrees, an academic adviser is a counselor who is "responsible for helping students choose a major and a minor and ensuring that they meet all the requirements to graduate with a major in that field." But to Megan Braunstein, an adviser in the Honors College, an academic advisor is so much more.
"When I told my family I got a job as an academic advisor, they were like, 'Okay, so you're just going to tell kids what classes to take in college?'" Braunstein said. "I mean yes, in the simplest terms, but I get to talk to students about so much more than that."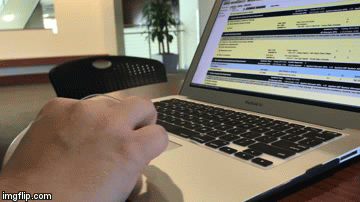 What do academic advisors do?
For short, a lot. Academic advisors work alongside students to ensure their success and that they graduate within four years. Students can use academic advisors as their guide to all things USF.
Here's a short list of things academic advisers help students with:
Choosing classes to take to stay on track with a major
Analyzing degree progression and completion
Assessing how many credits are allowed per semester
Instructing how to stay eligible for academic scholarships
Finding internships
Explaining study abroad and how the process works
Introducing student organizations and other opportunities to get involved
How do I know which advisor I should go to?
Students can find a list of advising offices on the USF website under academic resources. Each office is comprised of advisors tailored to each major.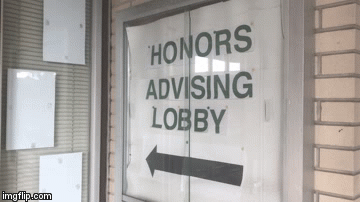 How can I meet with an advisor?
Students can schedule appointments with advisors or go to walk-ins. To schedule an appointment, students can either call or stop in their advising office or use eScheduler. This program is available 24/7 so that students can schedule appointments conveniently without worrying about office hours.
What can I expect during a meeting with my advisor?
Expect a lot of talking about everything. Your advisor will probably start off by asking how you are and how your semester is going. If you're a freshman, he might ask if you're living on campus, and if so, how having a roommate for the first time is. Expect your advisor to make more inquiries than just academic goals.
What you get out of a meeting depends on what you put into it. If you want to talk about courses and the future, you'll probably spend most of your time arranging a schedule or looking at a four-year plan. If you want to talk about study abroad, you'll probably spend time looking at different locations, costs, courses offered, scholarships and other pertinent information.
Why do I need to meet with an academic advisor?
Meeting with an academic advisor increases the likelihood that a student will graduate in four years. Since no one wants to go over the allotted credit hours and have to pay double the tuition in Florida, it's important to meet with the person that will keep you on track.
"I know that USF is a big place, and so we're here as sort of a resource for students," Braunstein said. "If things are overwhelming, come chat with us, and we'll figure it out for you."
Tips for academic advising appointments:
Schedule your advisor appointment toward the beginning of the semester.

When registration creeps up at the end of the semester, advisors are usually completely booked, and walk-ins are impossible. Scheduling your appointment early will better your chances of getting a time and date that works best for your schedule.

Check DegreeWorks ahead of time.

Having a sense of what classes you need to take and where you are in your degree progression will help the appointment go smoothly. It will also give you time to look into the available classes so that you can ask your advisor about those specifically.

Be prepared with questions.

Knowing what you want to talk about will help you get the most out of your advising meeting. Do you want to talk about scholarships? Classes? Study abroad? Make a list of talking points you want covered in the meeting.

Don't hesitate to ask questions.

Dumb questions don't exist in academic advising meetings. If you have a question, ask it. It is the advisor's job to answer your questions and make sure you feel confident in your curricular and co-curricular decisions.

Take notes during the meeting.

Advisors send emails to students after their appointment reminding them of classes they decided upon or other general decisions made. However, taking notes can help you remember specifics, such as the professor's name your advisor recommended for a class or that you need to request a permit for a course.
Featured image by Yara Zayas.
All gifs were created by Molly Urnek using imgflip.com.