WebMii: How Are You Viewed Online?
By Jessica Ulett
If you've ever wanted to know how accessible your online content is to others, you might want to check out WebMii.
Whether you're a social media influencer, blogger, or you want to know what potential employers can see when they search your name, WebMii is a useful tool that searches public information online by matching weblinks to a name. It also scores people on their web visibility.
You can have all the information you need for someone in four simple steps.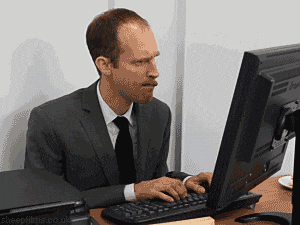 Step One:
Visit WebMii.com and search up a name. You can also search up celebrities.
Step Two:
Search up your name or someone else's name. You can even find out if someone you met online is a fake profile.
Step Three:
Select the region that you would like to search in and enter your search.
Step Four:
Once you've found the person you're looking for, you will be able to see how their name pops-up in Google and other websites. You will also be able to find links to social media, related people and a brief biography.
A rating of their search optimization will also be provided.
Users are able to narrow their search using keywords along with a name.
If a user would really like to get savvy with WebMii, they can also use the website to find relevant tags to boost their online presence.
If someone wanted to share a blog post or YouTube video about Rachel McAdams as Regina George, they could use the keyword search to find top relevant tags to use for optimizing their own post.
Another useful way to use WebMii is to search up businesses and universities to see their online presence. You can see if a business is legitimate or what a university is known for; however, you must enter at least two words for a name search.
The website also gives users the ability to look someone up using voice search.
WebMii also has a free app for iPhone available in the App Store.